Articles
Rosrybolovstvo proposed a way to keep fish prices down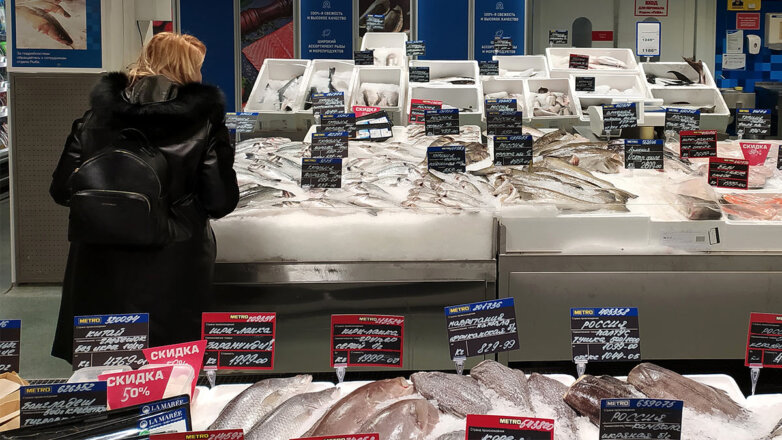 On Thursday, November 10, the head of the Federal Agency for Fisheries, Ilya Shestakov, took part in an open dialogue with members of the Federation Council of the Russian Federation. The participants of the event discussed, in particular, the issue of the cost of fish in Russian stores.
How writes "Parliamentary newspaper", the first vice-speaker of the Federation Council Andrey Yatskin cited data from Russian regions, where the cost of pollock reaches 350-450 rubles. for 1 kg. According to the senator, the prices for such popular types of fish as cod, hake and herring "can be unbearable", although the head of state set the task of making Russian products affordable for the population.
The head of the Federal Agency for Fishery said that his department considers the main problem in this area to be a large number of resellers, as well as markups of retail chains. To curb the rise in fish prices, Shestakov proposed amending the law on trade. In particular, it is proposed to limit retail chains the allowable margin for the so-called democratic varieties of fish.
Other participants of the meeting agreed on the need for changes that would help increase the availability of fish products for Russians. However, the details of the changes are not given – it is not clear what value of the allowable trade margin and what kind of fish can be discussed.
Earlier, Rosstat published statistics on food prices in October. In general, products in Russia in October rose in price by 0.34% compared to September. At the same time, frozen whole fish turned out to be among the goods, the prices of which grew the most – by 1.13%.
In October, Associate Professor of the Department of Statistics of the PRUE. Plekhanova warned about the likelihood of a rise in the price of a number of products. According to her, fish prices could rise by up to 5%.