Articles
Putin recalled Russia's right to withdraw from the "grain deal" if Ukraine violates guarantees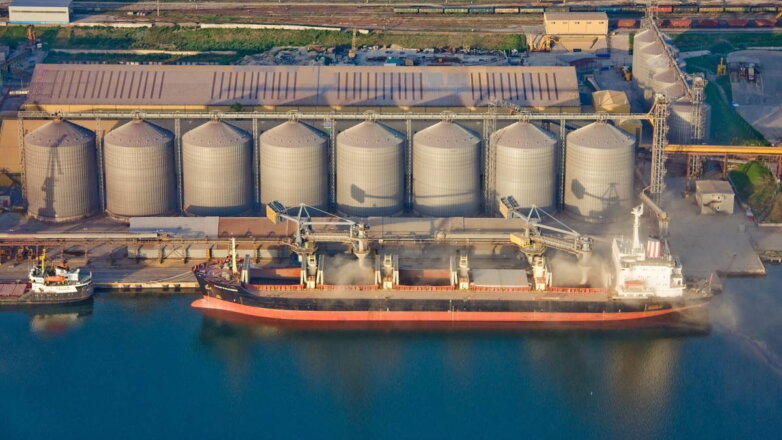 Moscow reserves the right to withdraw from the "grain agreements" if Kyiv breaks promises not to use the humanitarian corridor for military purposes. This was stated by Russian President Vladimir Putin on Wednesday, November 2.
According to him, instructions were given to the Ministry of Defense to continue full participation in this work, informs TASS. "At the same time, Russia reserves the right to withdraw from these agreements if these guarantees are violated by Ukraine," Putin stressed.
At the same time, Moscow is ready to supply grain to the poorest states. "Even if Russia withdraws from this deal, we, as we said earlier in this regard, will be ready to supply the entire volume of grain that was delivered from the territory of Ukraine to the poorest countries," the president said.
Will Russia be engaged in a "grain deal" after November 18, depends on its complete implementation., regardless of Moscow's decision to resume participation in it at this stage. According to the Deputy Foreign Minister of the Russian Federation, on the eve of Russia only suspended participation in the "grain deal", and now it has resumed. When a decision is made to extend, all related issues will be taken into account. The main one is the implementation of the already concluded deal in full – both on the part of Russia and Ukraine. "Unfortunately, we see a big disproportion here: the Russian part is being sold very badly in terms of exporting Russian grain, food and fertilizers, we will take this into account," the diplomat said.
Earlier it became known that Russia was satisfied not so much with written guarantees from Kyiv, but rather with Turkish and UN assurances as guarantors of the "grain deal". This was stated by the first deputy chairman of the State Duma Committee on International Affairs. "I don't think that it was Kyiv's guarantees that suited Russia. Ankara, together with the UN, acted as a guarantor for the resumption of the "grain deal". Ukraine, first of all, had to give obligations to them and would be responsible in case of violations," he said.