Articles
Manturov proposed to allocate 65 billion rubles for shipbuilding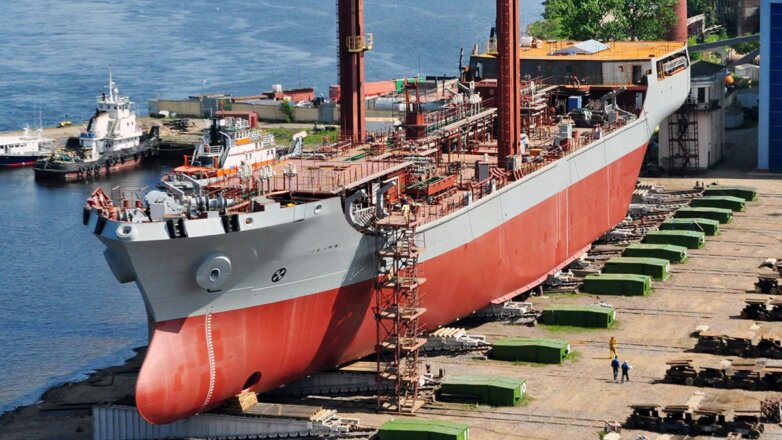 Deputy Prime Minister and head of the Ministry of Industry and Trade of the Russian Federation Denis Manturov instructed the relevant departments to provide 65 billion rubles in the federal budget. to support the Russian shipbuilding industry. The document provided for the financing of these expenses until 2025 in the amount of 15 billion rubles.
How write on Thursday, November 10, Izvestia, citing the minutes of the meeting with Manturov on this issue, 27 billion rubles. it is proposed to allocate 15 billion for the program of leasing civil ships, for the creation and implementation of ship components.
Another 8.69 billion rubles. can go to subsidize the construction of large-capacity vessels, 6.5 billion – to investment projects to modernize the capacities of civil shipbuilding, 6.02 billion – to reimburse part of the costs of building fishing vessels in the shipyards of the Far Eastern Federal District.
In addition, 1.62 billion rubles. 600 million rubles can be allocated for reimbursement of interest on loans attracted for the implementation of shipbuilding complexes projects. – to reimburse part of the cost of shipping in the Azov-Black Sea basin.
The Ministry of Industry and Trade clarified that the draft budget already provided for 15 billion rubles for the development, creation and implementation of ship components in 2023–2024. The remaining funds, if approved, may be included in subsequent draft budgets for 2024-2026.
In August, the President of the Russian Federation held a meeting on the development of the shipbuilding industry. The head of state explained the difficulties in shipbuilding, which have arisen for Russian manufacturers, by the fact that foreign partners do not fulfill their obligations on deliveries. According to the President, the behavior of Western partners has shown that Russia needs to develop own competencies in the field of shipbuilding.