Articles
how much are New Year's tours to Abkhazia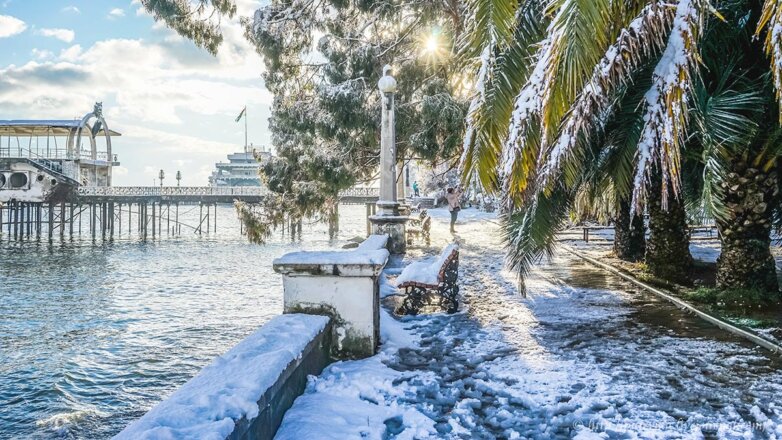 Abkhazia is traditionally included in the rating of New Year's destinations among Russians. At the moment, according to tour operators, the demand for trips to the country for the winter holidays is restrained, but in a few weeks the situation will change – vacant places in top accommodation facilities may run out before the end of November. How much does it cost to relax in Abkhazia for the New Year told in the Association of Tour Operators of Russia (ATOR).
Benefits of holidays in Abkhazia for the New Year
Representatives of the industry note that the advantages of the direction for the winter holidays are both affordable prices and opportunities for varied recreation.
For example, tourists can attend excursions, relax in heated pools and SPA complexes in hotels, and taste national cuisine. In addition, Abkhazia has become a popular destination for thematic tours (yoga tours, kayaking, active sports).
How much do New Year's dinners cost in Abkhazia
For the New Year, Abkhazian hotels usually prepare festive programs and dinners. According to one of the tour operators, the average cost of such a dinner is 4-5 thousand rubles. from a person. There are also more expensive options. In many hotels, the menu of the New Year will include dishes of both national and Russian, as well as European cuisine.
How much are New Year's tours to Abkhazia
One of the tour operators offers a five-day tour to Abkhazia without a flight with a banquet at a price of 20.8 to 56.6 thousand rubles. for two, depending on the class of the hotel. A five-day package tour with flights and a banquet included – from 58 to 85 thousand rubles. for two, (also depending on the class of the hotel).
For another representative of the industry, the cost of a tour for five days with a departure on December 31 starts from 50 thousand rubles. for two (transfer and breakfasts are included, but without a New Year's banquet).
Another tour operator offers four-day tours with breakfast at a price of 15 thousand rubles. for two without a flight, and a six-day tour for two with breakfast and without a flight – from 18 thousand rubles.
Accommodation in a three-star hotel in Sukhumi with breakfast for four nights from another tour operator will cost from 7387 rubles. for two. Full board (two-star boarding house) – from 17 thousand rubles. for two (without flight and New Year's banquet).