Articles
a simple trick to get a big harvest later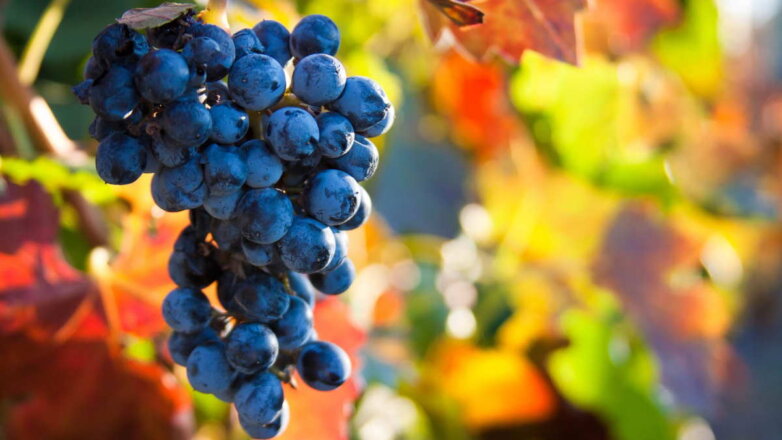 The first autumn frosts are not terrible for grapes. Therefore, covering it before the onset of stable cold weather will be a mistake – many inexperienced gardeners make it. It is better to use a proven trick and let the vine harden for three days in cold weather down to minus 5 ° C. And then cover it so that next year you can reap a big harvest.
Training
Two weeks before you start covering the grapes, you need to water them abundantly. Without enough water, the roots can crack in the cold. Roots saturated with moisture are more likely to endure frost. Gardeners recommend pouring 10 liters of warm water under each bush, writes profile portal "7 dachas".
How to cover the vineyard for the winter
On the ground in the vineyard, small wooden blocks should be laid out: the first at the very base of the bush, following in increments of 0.5 m. These bars will prevent the tender vine from touching the frozen ground.
The branches are neatly gathered into a bundle and intercepted with a soft cloth. It is important here not to damage the vine, so you do not need to make tight knots, as well as take a rope or hard twine for dressing.
The vine is carefully bent to the bars and fastened with cuts of thick wire bent in an arc. Take care to insert them deeper into the ground so that the fasteners do not open in winter.
On both sides of the vine, it is easiest to install two long wide boards as a "house". This elementary design will protect the branches from excess moisture.
Already on the boards we lay out a synthetic winterizer, or any other insulation in two or three layers. It is additionally worth covering it with a thick plastic wrap and pressing it along the edges with stones. As a result, the vines will receive a reliable shelter in several layers, which will provide the plant with a comfortable winter – and the gardener, in turn, will have a big harvest next season.
Previously, experienced gardeners also listed how and how to cover other plants for the winter. There are many nuances in this process, since most often plantings are destroyed not even by frost, but temperature fluctuations and increased humidity that occurs under cover.