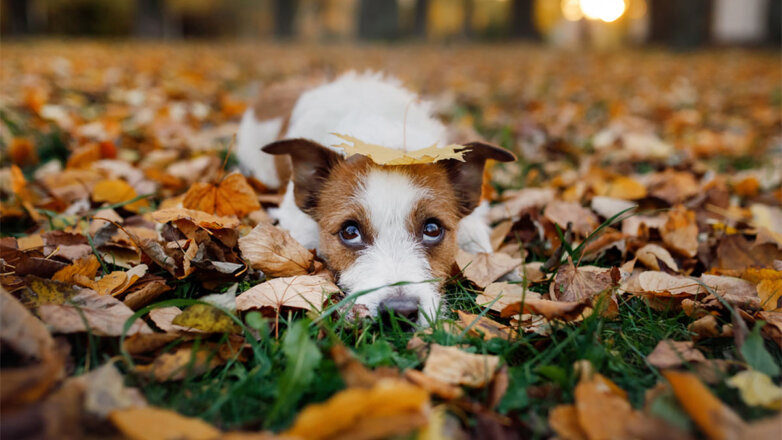 Any dog ​​owner knows that even one small dog can create a mess at home. This is especially true during the cold months due to wet weather, when pets return from a walk with dirty paws and wet hair. Bob Martin Brand Manager Chris Sokratos has some tips to help dog owners keep their home clean this fall.
Paw care
To reduce the amount of dirt and reduce the risk of paw prints in the house, the expert advises placing a dog rug near the front door. In particular, Sokratos recommends choosing a microfiber rug. You should also wash your paws after every walk. Trimming the nails and fur between the paw pads can help prevent excessive buildup of dirt, he notes.
Regular brushing
"It's always a good idea to start at the source of the mess – your dog. Hair loss is a common complaint by pet owners this time of year, so be sure to brush your dog regularly to collect the hair before it spreads all over the house," the expert advises. He draws attention to the fact that dogs with dry skin shed more. In this case, wool oil can help, writes The Scotsman newspaper.
Textile selection
Autumn is the perfect time to change your interior. However, the expert advises choosing textiles with the dog in mind. In particular, it is recommended to choose materials that are easy to wash, such as cotton and wool. In addition, you should pay attention to the color of textiles and furniture in the room where the dog most often lives. For example, a white carpet might look classy, ​​but chances are it won't look as fresh if you have a dog. Dark shades will help hide possible stains, notes Sokratos. If your dog likes to spend time on the couch or chair, place an unnecessary blanket over it to protect the furniture from fur.
Quick stain removal
No matter how well you look after your dog and try to prevent the inevitable, there is always a chance that at this time of year a dirty pet will leave dirt stains on furniture or walls. Before cleaning, it's important to make sure the household cleaning products you use are safe for pets, he says. Sokratos advised paying attention to the composition of cleaning products, as some of them contain chemicals that are dangerous for dogs. In particular, ammonia, inhalation of the vapors of which can cause irritation to the eyes, nose and throat of a pet.
Previously, researchers found that the Yorkshire Terrier, Bearded Collie and Border Collie are not cleanliness during walks and bring more dirt into the house than dogs of other breeds. The situation worsens if the weather is bad outside, and the dog frolics alone without the supervision of the owners.